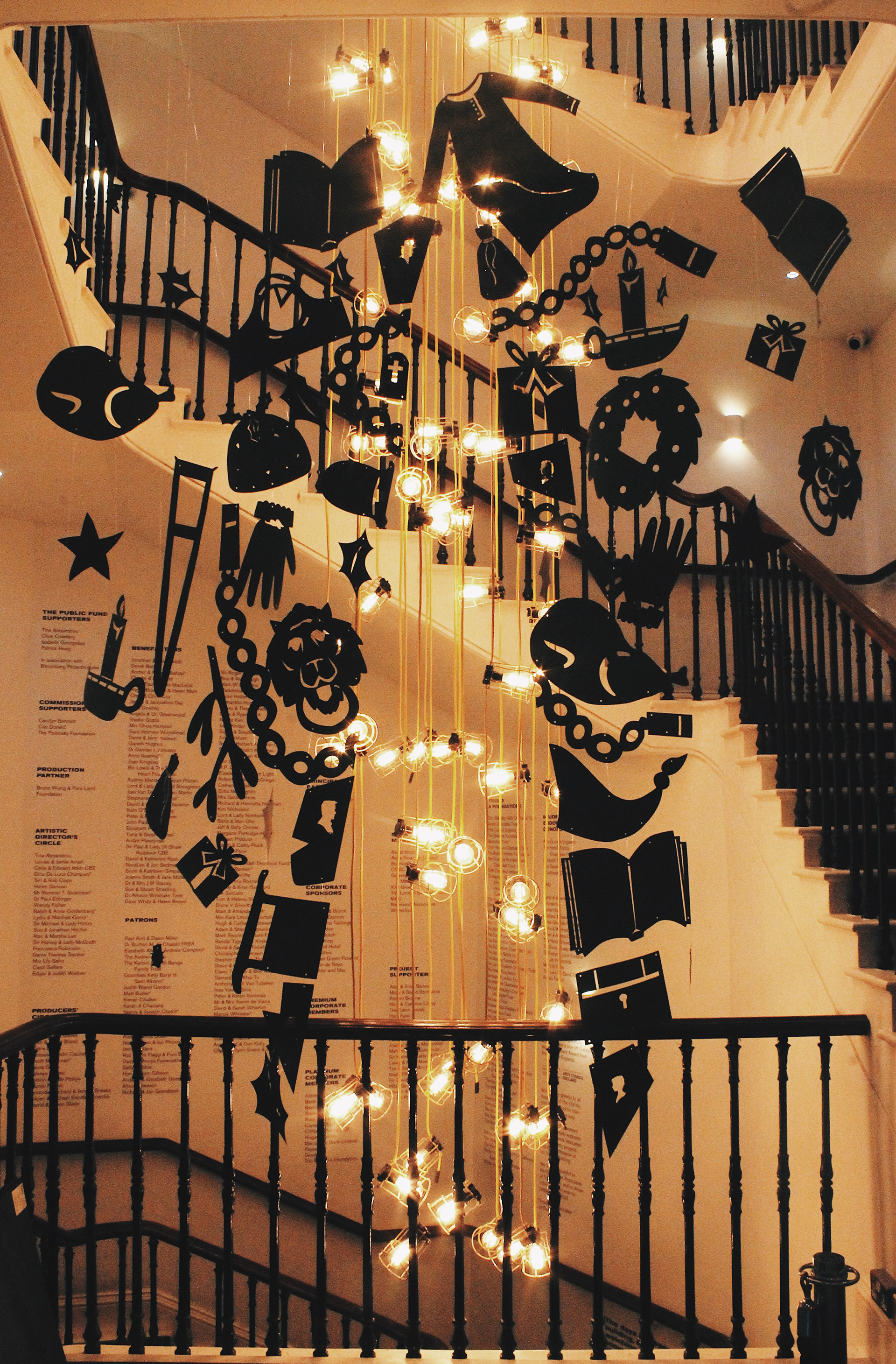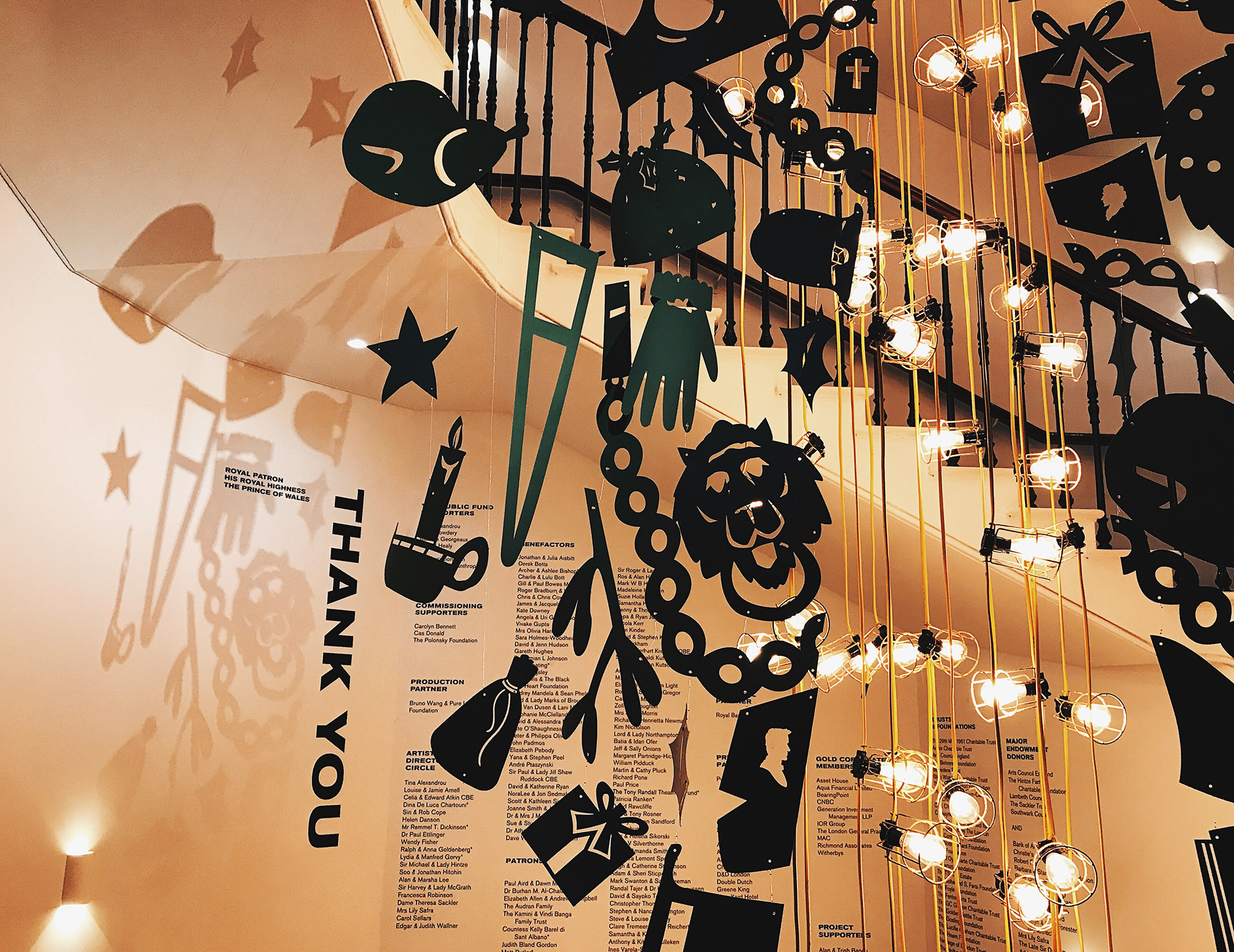 Alternative Christmas Tree for The Old Vic Theatre (London, UK)
Myself and three other students were responsible of designing, creating and installing a three meter tall alternative Christmas tree for the Old Vic Theatre in London. Our installation was not only very aesthetic, durable and of meticulous precision, it has also told a story of Christmas Carol. It was made out of elements precisely cut with the use of the laser cutter and then connected by solid invisible thread so it looked like each piece was floating in the air. 
Our Alternative Christmas Tree was displayed in the main foyer during the winter season.